Music is an intangible but fundamental element at Camp. Each playlist is selected to arouse particular sensations when the campers listen to it and act as an "amplifier" of memories for when they return home.
Borrowing the title of a famous song by Eros Ramazzotti, at Dynamo music is an emotion forever. Songs are in fact an intangible but fundamental element in the life of the Camp: from ballets in the canteen to evening chats in the house, from karaoke aggregators between families to moments of closure in activities such as the art-lab or ceramics, music accompanies every session, but never in the background, like in a lounge. Instead, it is a significant presence, at high volume if needed, because each playlist is selected to arouse a particular emotion when the campers listen to it and act as an "amplifier" of memories for when they return home.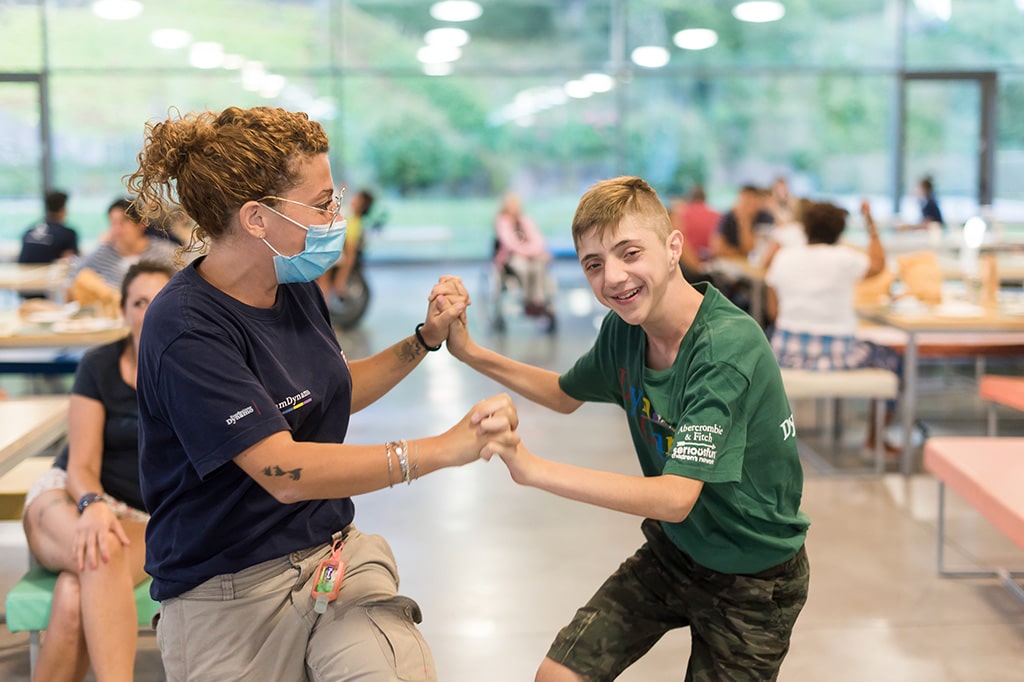 "Being able to relive the emotions of the session simply by listening to a song means a lot to the kids", explains Davide Sartori, head of radio activities, both at the Camp and in the Dynamo Programs. "Back home, in their room, listening to a song, they have the extraordinary opportunity to recreate the spirit of Dynamo". They are all famous songs, which each of us would sing in the car with friends; quality pieces, in the sense that they represented something, certainly not commercial and transient successes. "Music is often the first topic with which young people know each other, with which I myself manage to communicate with them", continues Davide. "And when we find ourselves lovers of music, not necessarily of the same genre, that's where the first intertwining is created and shyness begins to crumble".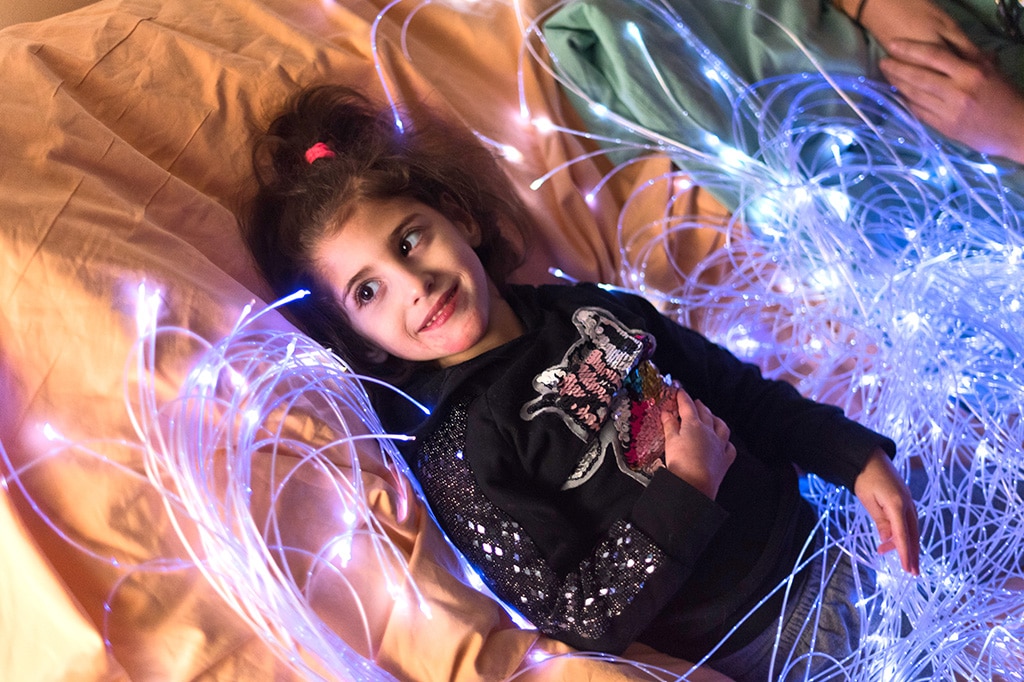 But how do you all get along? "We explain to the kids that there is nothing wrong with listening to this or that musical genre. The important thing is to talk about it. I like, for example, to listen to songs that they cannot know for personal reasons and then ask for their opinion. With one rule: the answer must always be argued. Here then is that by listening to 3 or 4 songs and the discussion that arises, we build a one-hour radio program, in which we discuss why a certain genre of music is to be listened to or not ". Unexpectedly, a few children discover that they appreciate the rock and roll of the 50s. But the opposite also happens: «A camper, whose mother is French, made me discover the singer Zaz, whom I did not know. It is a continuous exchange, because music is intrinsic to mankind. Whoever claims not to love her has not yet found his kind of her or her texts in which to recognize himself, which transmit the emotions he needs ".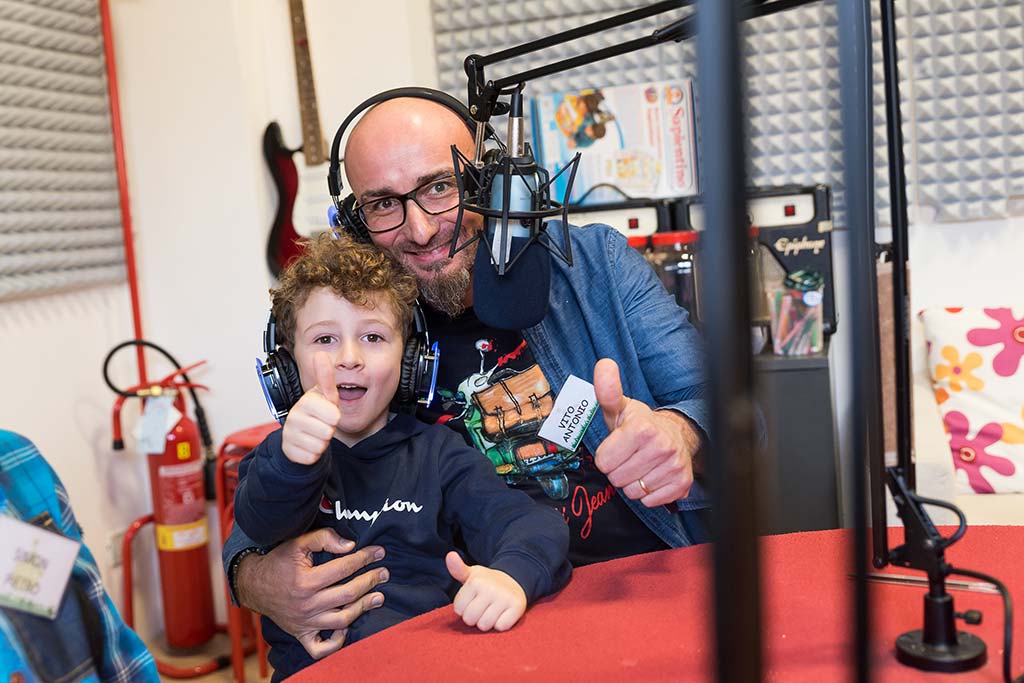 Music, which is also rhythm, allows campers to re-establish harmony with the rhythms of their lives. During the sessions, thanks to a song, they can face any situation with a different spirit, be it a physical or psychological effort. Music, then, is the absolute protagonist in the video created for the Open Day, which often illustrates the words of the chosen song with exciting images of the Camp, as happened last year with Che rumore fa la felicità? by Negrita. But also sounds of nature, noises, even vibrations can become music for our soul. Thus was born the multisensory room, which allows you to live an unforgettable experience, even for deaf children or those suffering from severe neurological diseases. "It is an environment designed and built to offer multisensory and hypersensory experiences, stimulating campers in a controlled way", explains Giovanna Santella, manager of this activity. «One of the supports we use is the sensory platform, made of plywood, treated with non-toxic colors: it transforms sounds into vibrations, thus also promoting greater knowledge of one's body. The sound stimulates the ear, the vibration completes the listening. The experience is accompanied, whenever possible and according to the needs of our guests, by noises and colors. However, we did not want the sensory room to be considered simply as an "alternative place", so the need for a "mobile sensoriality" was born: activity and house managers were trained to recreate this experience through mobile tools (such as a small platform that emits sounds and vibrations) and sensory material (from crepe paper to lentils, from rice to chickpeas). This makes it possible to create ad hoc activities according to individual needs ».
Source: DYBC MAGAZINE