It's a natural style for Dynamo. It is the desire to smile always, to commit oneself without the desire to appear, nor prejudices. To relieve campers and families from the burden of disease and improve their quality of life.
If there were a dictionary of the Dynamo language, under the heading "authenticity" one would read: the natural desire to always smile, to commit without ifs and buts, abandoning the desire to appear and prejudices, without fiction, with humility, to lift the campers and families from the burden of disease and simply improve their quality of life. Authenticity is a natural style for Dynamo, it is part of its culture. It is what allows every single staff member and all volunteers to achieve the impossible. A universe of gestures, attitudes, positive energies, where paradoxically one can also do without words.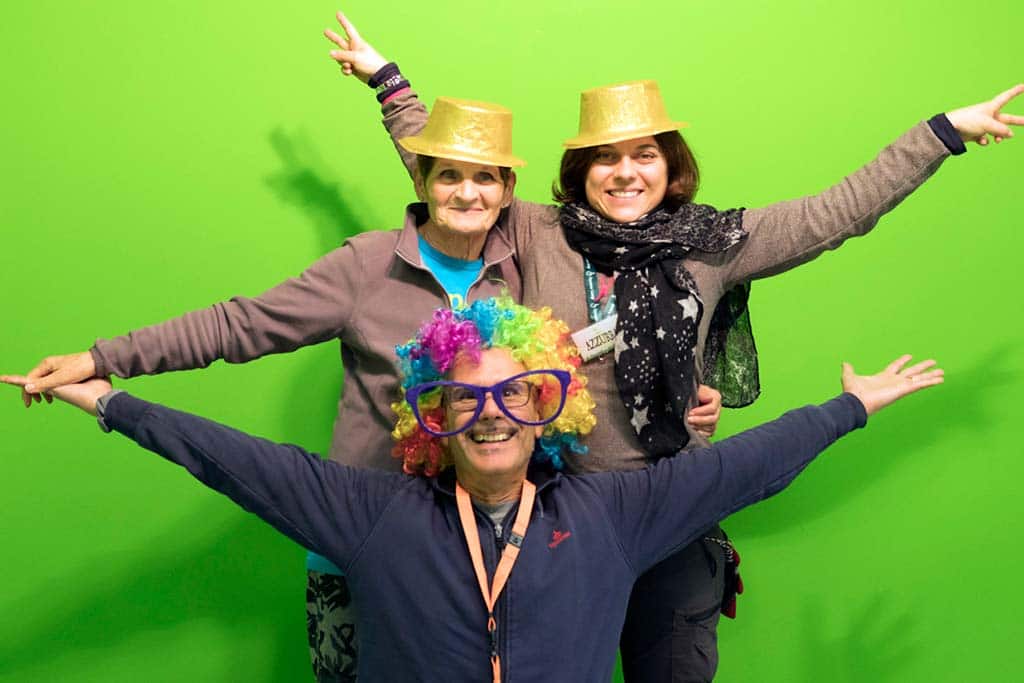 Giovanna Santella, a biologist from Napoli, knows it well, only four missing exams to become a pathologist. Dynamo volunteer since 2014, last spring she understood that her place in the world is not among the microscopes of a laboratory, but among the guests of the Camp. So, she joined the staff: "My first time was in an international session," she explains. «Initially I had a lot of fears, I was worried about language barriers, but I had to change my mind. While verbal communication is generally the main step to get in touch with someone emotionally, it is equally true that the Camp is one of the few places, perhaps the only one, where communication difficulties are not an obstacle. I met young people with significant cognitive deficits, at times it was very difficult to get their attention, even knowing the language of signs ". When you least expect it, however, with a gesture, they ask you to go out to eat together or simply stretch out their hand to shake yours. Then you understand that you just need to have the ability to wait. «I will return to being focused on my path as a biologist when I stop getting excited by these gestures», Giovanna concludes. «Each session is as if it were the first. And in the end, I think Dynamo was the best choice I could have made».
There are those who have been able to experience the theme of authenticity from several different perspectives. Caterina Barbarulo, 21, medical student from Florence, is a former camper who became a volunteer after taking the LIT (Leaders in Training) path, designed to fulfill the desire expressed by many campers to continue to be part of this experience , even beyond the age limit of 17. "Outside of Dynamo we talk a lot, but we can understand very little about our neighbor," he says. "When I arrived at the Camp, at 13, I felt lost. It is not easy to accept the disease, especially at that age. Dynamo helped me a lot, because it made me feel understood. Everyone is able to enter into symbiosis with you, without the need for words ». Just a look, a hug. It is a magic that is created, difficult to explain. You immediately have the feeling that you can trust. But becoming a volunteer means reversing the vision: "Now it is I who must welcome, entering the lives of others on tiptoe," confesses Caterina. "It's a very deep journey: sometimes campers make you feel their deepest wounds, those that haven't healed yet, or they show you old scars, which still hurt. Our task? Being ourselves, because a glance is enough to understand if we are authentic or not. It's not easy. Only by accepting ourselves, overcoming the boundary between existing and being, is it possible to give oneself to them, proving to be authentic in the true sense of the word ".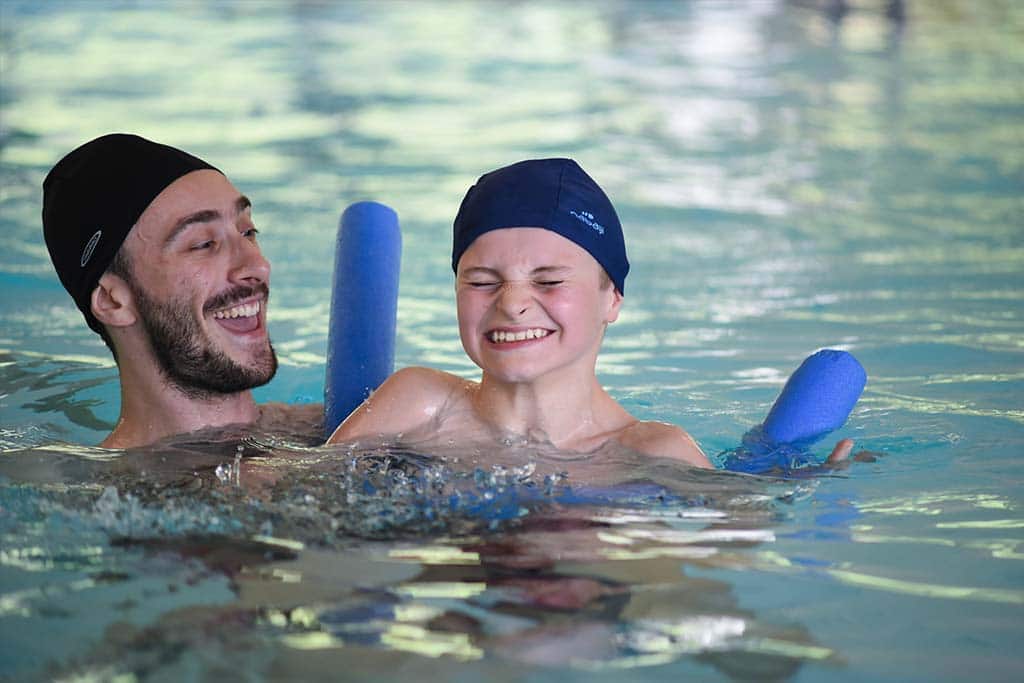 Authenticity also means being 74 years old, packing your suitcase and boarding a train alone, then a bus, to reach the Camp. "I feel a lot of gratitude because Dynamo is able to bring out the best in ourselves", explains Ester Filippi, a retired Roman, a life spent as a teacher and now on her third experience as a volunteer in the Dynamo canteen. «What I receive in return cannot be measured. When I return home, to the parish, to the library and to the gym, I tell everyone what I experienced at Camp. Many are surprised that I am able to do everything by myself and someone asks me: "Who makes you do it at your age?". But for me it is absolutely not tiring! The organization is impeccable, nothing is missing. There is an answer to everything, you don't even have to ask. This is the Italy that works! "
After all, staff and volunteers are literally infected by the authenticity of the campers. Like that of Davide Saccone, 17, Milanese, blind since birth, who last summer participated for the first time in a teen session. If you ask him to talk about Dynamo he replies: "We are sponsoring Dainamo!". And if you point out that they say Dynamo, he replies with conviction: «No, Dainamo! I invented it ". Then for his interview we will say Dainamo! "At first I didn't want to come alone to Dainamo", explains Davide, "but then I enjoyed it because Dainamo is cool. When I entered I wanted to get to know someone right away, because I am a very sociable person. You have a week of total leisure, there are no parents telling you what to do. You forget everything: it's not a lie, that's right! You all have to come to Dainamo because Dainamo is the only house there is ". Davide spent the best afternoons DJing, shouting at the console: «I can't see you, but I want you with your hands in the sky! I want to hear you, Dainamo! ».
Source: DYBC MAGAZINE