Campers' brothers and sisters can also have fun at Dynamo, either with their parents or in dedicated sessions. It's an opportunity for them to connect with other kids who, like them, live with a family member's illness, allowing them to see things from a different perspective.
Gabriele, a teenage camper, candidly expresses the essence of Dynamo's Siblings sessions. At first, he was a bit hesitant about his brother joining in, believing Dynamo was exclusively for those who had faced tough challenges in life. However, he later realized that sharing the experience with his sibling was a gift from Dynamo, helping his brother understand what real fun and joy were like. Siblings often face complex emotional experiences when their family dynamics are altered by a child's illness. The Siblings sessions provide them with a safe and enjoyable environment to be themselves and bond with others in similar situations.
Simona, a twenty-year-old medical student from Barletta, shares her transformational experience as a Sibling at Dynamo Camp. She describes the loneliness she often felt in everyday life, as there were no other families facing the same condition in her city. Dynamo provided her with the strength to face life and connected her with others who shared similar challenges. Simona discovered her individual identity beyond being "Francesco's sister" and returned home with newfound energy and a desire to volunteer at Dynamo, particularly during the Siblings sessions.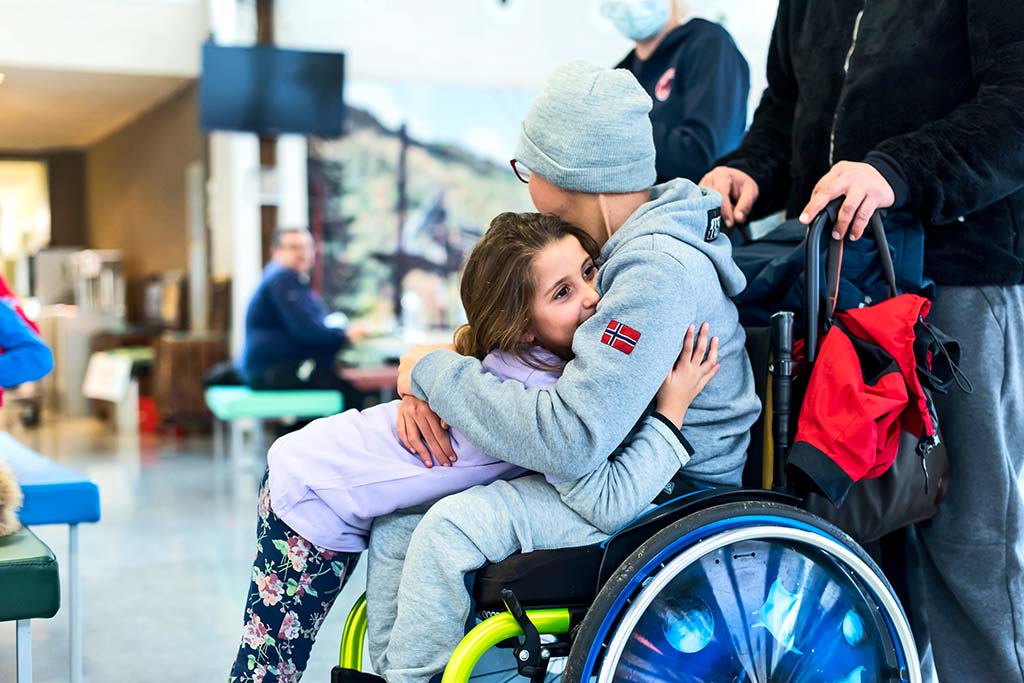 Angelina, a 13-year-old from Milan, also participated as a Sibling in the Families program at Dynamo Camp. Initially feeling isolated and believing she was the only one facing such circumstances, Angelina was pleasantly surprised to meet her best friend during the experience, someone with whom she could share confidences and have fun. Her brother Ugo also had a great time, and the whole family cherished the magical week at Dynamo Camp, breaking through psychological barriers that the world often imposes.
The benefits of Recreational Therapy extend beyond the Camp. Dynamo's partnership with Triennale Milano allows the staff to bring their activities to the Lombard capital, creating inclusive programs for Dynamo Art Factory, Radio Dynamo, Dynamo Musical, Dynamo Studios, a small circus, and YouTube activities not only for children with serious and chronic illnesses but also for their brothers and sisters. This initiative aims to promote inclusivity and provide enjoyable experiences for all participants. Daily activities commenced in May, with weekly City Camps scheduled from June to August. Additionally, Dynamo staff broadcasts online programs for children with serious illnesses who are in hospitals and family homes from the space in Triennale Milano.
Source: DYBC MAGAZINE