The social distancing measures imposed by the lockdown prompted Dynamo to explore innovative ways of extending the benefits of Recreational Therapy to vulnerable groups that had never been hosted at the Camp before. Because, with a proactive approach, new opportunities can emerge even from emergency situations.
Often, our habits hinder our ability to recognize and appreciate the extraordinary nature of life. However, particularly negative or emergency situations can also spur us to bring out the best in ourselves, transforming them into opportunities we had never considered before. This is precisely what happened to Dynamo during the Covid-19 emergency, which initially prevented them from welcoming children with serious or chronic illnesses during the first two months of summer. However, it would have been a shame to let the Camp remain inactive for such an extended period, leaving its full potential untapped.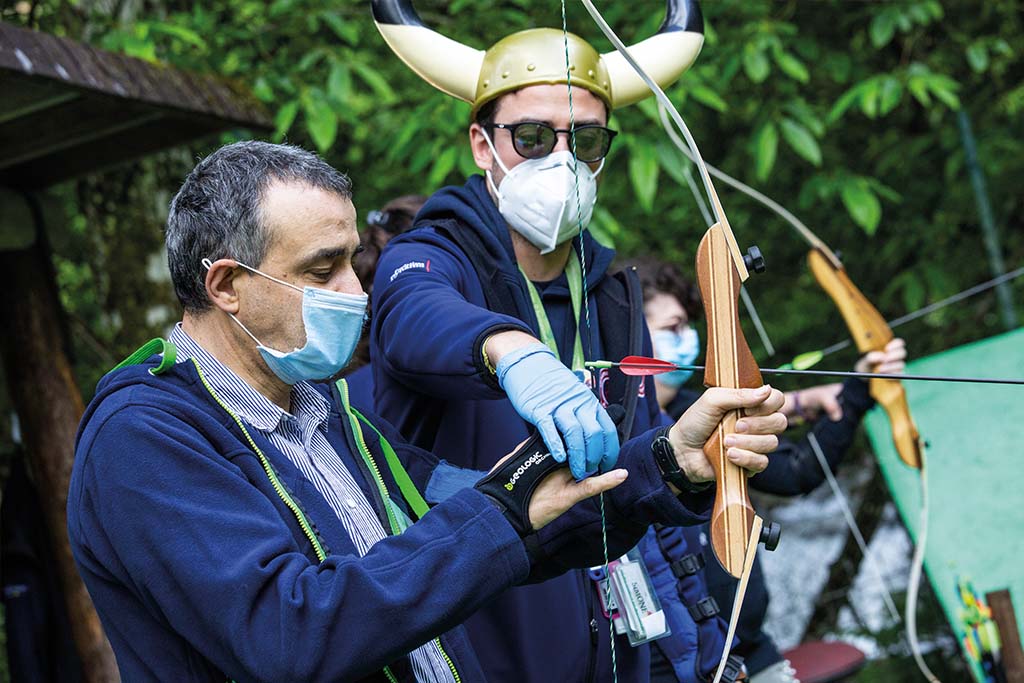 "During this time, we became Dynamo more than ever, even with our smiles hidden behind masks," adds Valentina Bestetti, who has been on the staff since 2015. Dynamo, during this period, also considered the needs of its campers. The #ACasaComeADynamo program was launched during the lockdown, offering online activities for children and families, accessible to all through the web, primarily on Facebook and YouTube. The activities moved online, challenging the most imaginative to engage in a new Camp experience, create musical instruments, rap songs, play the harp, and much more. During Easter, families expected at the Camp were able to participate in personalized remote sessions, expertly managed by the staff. This provided a new opportunity to demonstrate the resilient strength of the "Dynamo method." However, the most awaited moment came in late summer when Dynamo reopened its doors to children and families. After the Extraordinary sessions in June and July, from August 9th, children and families returned to the Camp with the usual programs for Families, filling the place with their enthusiasm once again.
Source: DYBC MAGAZINE