The social distancing imposed by the lockdown has pushed Dynamo to explore innovative ways to bring the benefits of Recreational Therapy to categories of fragile people, never hosted at the Camp before. Because with a proactive approach, new opportunities can arise even from an emergency situation.
Habit often inhibits our ability to perceive and appreciate the extraordinary nature of life. But equally often particularly negative or emergency situations spur us to bring out the best in ourselves, transforming them into opportunities never considered before. This is also what happened to Dynamo during the Covid-19 emergency, which prevented them from welcoming children with serious or chronic illnesses in the first two months of the summer. It would have been a shame, however, to inhibit the Camp for so many months, leaving its full potential unexpressed.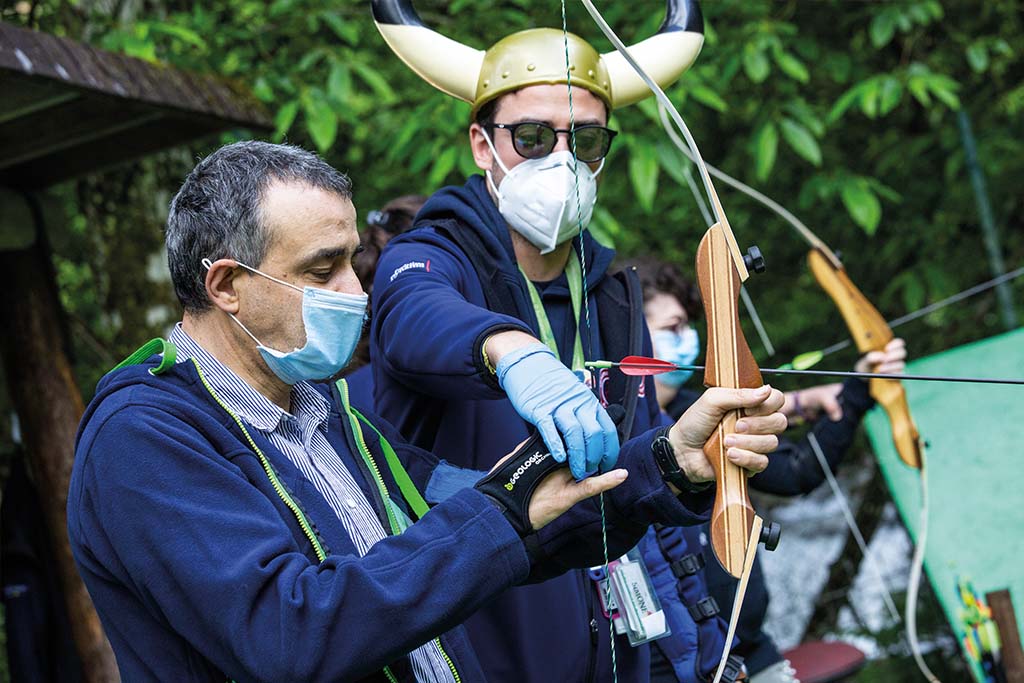 "This happened because we were able to be Dynamo more than ever, even wearing a mask that covered our smiles," adds Valentina Bestetti, who has been on the staff since 2015. But Dynamo in this period has also thought about its campers. During the lockdown, the #ACasaComeADynamo program was offered to children and families, open to all, through the web, and developed mainly on Facebook and YouTube. The activities have moved online, to challenge the most imaginative to participate in a new Camp experience, to create musical instruments, rap songs, harp and much more. At Easter, however, the families who were expected at the Camp were able to remotely carry out a personalized session managed by the staff. A new opportunity to allow the "Dynamo method" to demonstrate all its resilient strength. But the most awaited moment, being able to welcome children and families back to the Camp, arrived in late summer: after the Extraordinary sessions in June and July, from 9 August the doors were reopened to children and families with the usual programs for Families, who are back to fill the Camp with their enthusiasm.
Source: DYBC MAGAZINE