Thanks to Recreational Therapy and an engaging but never intrusive approach, campers acquire self-awareness, discovering new learning possibilities, with long-term benefits on their existence. Parents entrust them to the hands of a competent staff in total safety. And thus they find again confidence in life.
«When new and beautiful thoughts began to drive away the old negative thoughts, life blew into him, the blood started flowing again in his veins, his energies returned." These are words written more than a century ago by the British writer Frances Hodgson Burnett. Rereading her famous novel, The Secret Garden, an enchanted place that manages to give awareness and self-confidence to the two little protagonists, Camp can only come to mind. Thanks to Recreational Therapy, the experience at Dynamo is the discovery of new potentials and learning possibilities, not for two but for thousands of small protagonists every year: the benefits have long-term, if not permanent, effects, and changes are observed. positive in children's ability to cope with their disease. In particular, by working on trust, participation in the Camp is able to promote integration into the social fabric, making a fundamental contribution to increasing the perceived quality of life.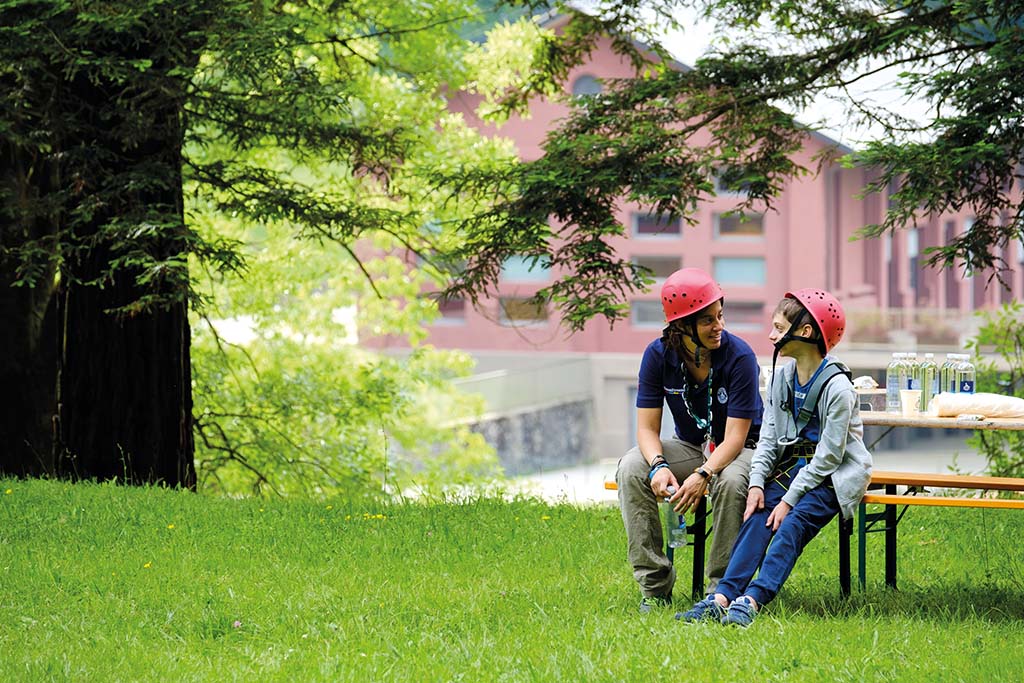 "They had spoken very highly of Dynamo to me, but I was rather skeptical," confesses Ilaria Reggiani, mother of Angelica, 10, with whom she participated in a family session in February 2020. «My daughter is rather closed and distrustful: I imagined her, on the sidelines, watching others engaged in various activities. As soon as we arrived, however, I had to change my mind. I did not expect such a warm welcome from the staff. Angelica immediately felt this interest in her, appreciating that there were people eager to entertain her as much as she wanted, without forcing her in any way. " The result? Against all the leaden expectations, "after three quarters of an hour I no longer existed for Angelica," reveals the amused mother. «They managed to win her trust in a short time thanks to the engaging but not intrusive ways, respecting every child. Seeing her so enthusiastic, spring-loaded after each activity, always ready for the next, was priceless. After all, at Dynamo there are no comparisons, you don't feel judged, there is no performance anxiety, you respect everyone's times, as should happen at school too. "
All activities take place under the supervision of the staff and with the presence, 24 hours a day, of specialized doctors and nurses. The Dynamo Camp philosophy wants them to be always present and ready to intervene, but "hidden" and discreet, in order to allow children to live a special Camp experience in total safety and serenity, that is without the impression of being in a medical facility. «Our daughter has climbed up to seven meters high», explain Claudio and Pina Russo, parents of Alessandro (10 years old) and Beatrice (8). "Elsewhere we would have lost ten years of life, but here we have entrusted it to the staff with our eyes closed because it gives us confidence. We have learned to live every moment to the fullest. We had never seen so many smiles at the same time ». "Thanks to Dynamo we have also regained trust in people in general", adds Ilaria Maria Sala, mother of Andrea (10 years), Federico (7) and Chiara (5). "During the family session in which we participated, on New Year's Eve 2020, the image of a young volunteer who was cradling a little girl in a shattering cry was impressed on me. I thought: this guy could be everywhere celebrating the new year, but he is here at our disposal. It was a hug of humanity that we did not expect ». Because these families are often used to people's indifference. "The other parents look at you badly and keep you at a distance, as if you were contagious. Even friends and relatives never seem to have time to dedicate to you », confesses Fiorella Buggio, mother of Marco (16) and Matteo (14) bitterly. "At the Camp, on the other hand, smiles are never lacking and indifference does not exist. In the days I spent at Dynamo with my children I learned to be proud of myself, I didn't feel strong, but I realized that I am. I found words of comfort that gave me confidence. Matteo has always lived in the shadow of his disabled brother, because he manages to do it alone, while Marco does not. At the Camp he finally felt part of the family ». Parents thus also develop confidence in change. "I understood that we must not demonize disability, but embrace it", concludes Ilaria Reggiani. "You usually think of illness as an obstacle, an impediment. Yes, there are objective limits, but not everything is impossible. Thanks to Dynamo, Angelica has also returned to her everyday life more self-confident. She began to tell me: "Mom, I'm going down to get an ice cream by myself". It never happened. An experience like this helps to fortify you, breaking down insecurities, ours and theirs ".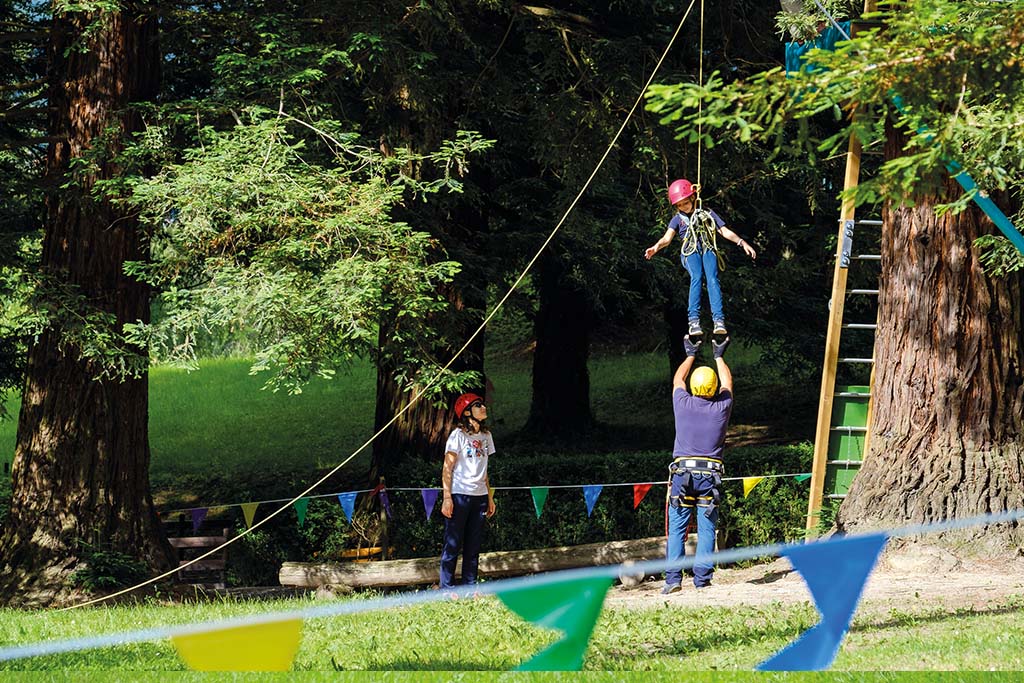 She too reveals a research developed by Yale University, aimed at evaluating the effects of Recreational Therapy put into practice in the SeriousFun Children's Network Camps, which Dynamo is also part of. Research shows a significant increase in the positive attitudes of campers. In their children, parents noted, in particular, an increase in self-confidence (78%), self-esteem (73%), maturity (81%) and independence (76%), an increased interest in participating in social activities (72%) and an openness to experiment with new activities and experiences (79%). Data that were also confirmed six months after the session. Thus, many campers, like Angelica, ask: "Mom, can I go back to Dynamo alone?".
Source: DYBC MAGAZINE